Next Sunday I'll begin a month of travel to Jewish book fairs around the country to share my new picture book, The Shabbat Princess. If you live nearby, please come and introduce yourself!
Sunday, October 30
Springfield, Massachusetts
Springfield Jewish Community Center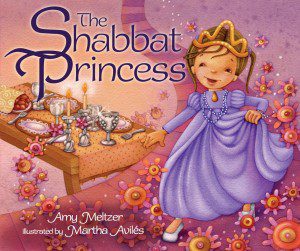 10:30 AM
Sunday, November 6
San Diego, CA
San Diego Jewish Book Fair
11:00 AM
with Lambchop (really!), Rabbi Joe Black and more
Sunday, November 13
Atlanta, GA
The PJ Library Storytelling Festival
10:00 AM
with Lauren Snyder, The Macaroons and more
Sunday, November 20
Reading, PA
Jewish Cultural Center of Reading
Saturday, December 10
Northampton, MA
Fancy-Schmancy Family Havdallah Book and CD Release Party
5:30
with Felicia Sloin
If I'm not scheduled to come to your town, but you would like to host a visit, let's talk. I'm available in 2012 for educational programs for families and young children on Sundays and a limited number of shabbat events. You can reach me at homeshuling at gmail dot com.
Have you seen my book trailer yet?

12:30