I wrote a Passover piece for Kveller, the mother of all Jewish parenting sites. It's nominally about the book Passover Magic, but more about how each family makes its own magic through family traditions. Kveller published all the parts about my family, but edited out all the parts about other people's families. So, go there if you want to find out what my crazy family does on Passover. (Oh, and while you are there? Please click the like button…) Here's what I wrote about  what some of your families do, straight from the virtual cutting room floor.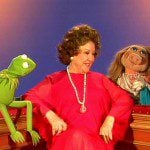 I asked the readers of my blog, Homeshuling, about what makes their seders uniquely their own. Like me, many of them mentioned an annual-joke-which-must-be told. Ima on the Bima's father always stops before the four questions to say "OK, we're done now…..unless anyone has any questions." I also heard about a grandfather who surely deserves his own spot on Old Jews Telling Jokes. When he receives his bowl of matzah balls, he asks "What did they do with the rest of the matzah?" (Ba-da ching.)  A few told me about favorite family songs – "There's No Seder Like Our Seder:, performed in Ethel Merman's trademark vibrato (and volume) or the Ballad of the Four Sons, to the tune of Clementine. Other talked about creative ways they engage their children, from puppet shows to scavenger hunts. Everyone seems to make their own kind of magic.
Missed my facebook requests for seder stories? It's not too late. Leave a comment below and tell us about your Passover magic.