Most sensible Jews (and all left-wing poultry) are opposed to kapparos, the High Holiday tradition of transferring one's sins to a live chicken by twirling it over one's head. I agree that it's a practice that ought to be retired, or at the very least done much farther away from newspaper photographers than seems to be the current practice. But, I must admit to loving chickens. It's hard to give up an opportunity to incorporate a chicken that is neither roasted nor boiled into my Jewish practice, even a bird that will shortly meet its maker (and would that be the chicken….or the egg…?) and a bad case of vertigo.
I was inspired by my
interview with Rabbi Susan Schnur
to consider another fowl-centric method of acknowledging and leaving behind our misdeeds from the past year. Today, my entire kindergarten class visited the chicken coop of one member of the class. We met the three beautiful birds, and had a chance to whisper our "sorries" in a hen's ear. At least I think it was the ear.
I'm not sure that my students really understand much more about the tradition of kapparos, or even that much more about teshuvah. But they learned that chickens are gentle, and quite beautiful, and are somehow linked to the High Holidays – and not just for eating.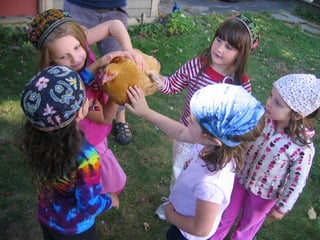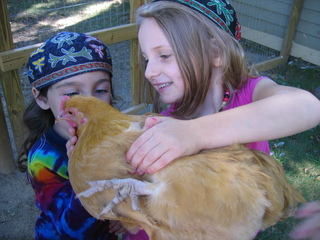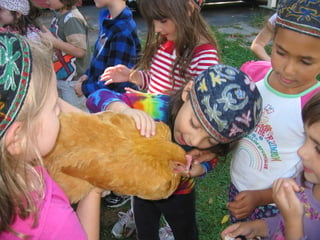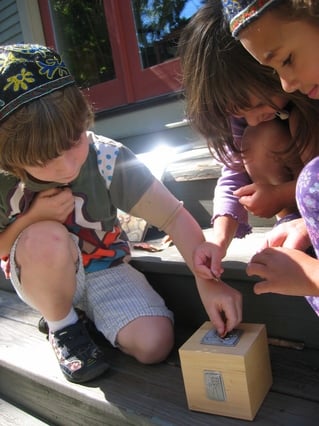 Gmar Chatimah Tovah from my homeshul to yours.