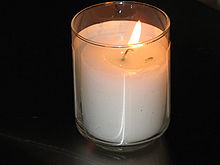 In Israel, Memorial Day is known as Yom Hazikaron. It's a far cry from our Memorial Day – instead of sales and barbecues, much of the country shuts down for twenty-four hours, and the entire country truly does shut down for a powerful minute of silence. It's a chilling thing to witness, as drivers stop their cars on every road and highway, get out of their vehicles, and stand in attention.
I doubt there is a parent in Israel wondering how to make Yom Hazikaron meaningful for her family. With mandatory military service, no one's lives are untouched by the horrors of war. In our country, perhaps especially for the Jewish community, Memorial Day can be more abstract. While there are, of course, Jews who have served our country (my own father was drafted in World War Two, became a career officer and is buried in Arlington National Cemetery) I know very few Jewish families with loved ones serving in Iraq and Afghanistan, or who have strong personal connections to those who have died in service to our country.
Whatever your personal and political opinions about the work of our military, you might agree with me that holidays on our calendar, whether Jewish or secular, should be more than opportunities to eat large meals or buy large appliances. There's an organization called
Freedom's Feast
doing really interesting work to help Americans infuse meaning into our holiday observances. (I blogged about them on
Thanksgiving
.) Here's a link to their
Memorial Day
"seder." I'm taking a copy to the barbecue at my in-laws. Let me know what you think, if you try it out.