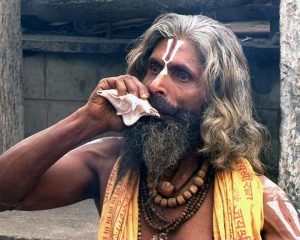 We in the west have been sold a myth hook, line and sinker. This myth is pervasive in the media – the same which glorifies fame and its story of success. Its delusional imprint has been borrowed by the West's "spiritual teachers".
Hollywood has been promoting this idea since the beginning of film: an exaggerated or idealised conception of our purpose that places us at the head of a treadmill towards "success" at the end of our struggles.
This myth is so ubiquitous that it has found its way into spiritual theories and the new age. Spiritual seekers yearning for signs and asking for supernatural miracles abound.
The myth's fulcrum is that we have a significance in the world that will be announced and demonstrated in a magnanimous way.
The true meaning of Buddhist dharma is that each person has a life purpose, a grounded meaning that includes being a son or daughter, a human being with presence and value – not music of the stars. When we seek some grand awakened purpose outside of ourselves, we are placing pressure on life to produce a big statement. And then if CNN doesn't cover us, then we have failed in our dharma and the world could easily fall into a sad and lonely place.
"dharma –
the eternal law of the cosmos, inherent in the very nature of things."
Mature dharma is a perspective on life where we accept all that is real, and respect all that is imagined, enjoying our life's journey with the understanding that we are here to be human and to express ourselves.
Our very existence is meaningful.
We don't need a "special" or fancy label like "professor", "lama", "doctor" or "guru" to be purposeful and fulfilling the purpose of our lives. We don't need a "bestselling" book or even a fake "bestselling" label on our book to be significant and completely lovable just as we are.
A grounded perspective means we don't have to face the weight of either expectation or the weight of failure.
We can just live in the moment, go with the flow of life, and let go of all the expectations and attachments to "being something in the world". When we can let go like this, it actually opens up a space for creation and possibility.
Non-defined space is what is limitless. That is the realm of living truly in the moment – meeting life where it is – staring it in the face and accepting what we see looking back at us.
Our lives may not always be simple and easy, as we are not a Hollywood cinema moment. In a typical film, do you ever see the real time people spend and the time between the action scenes?
We need the downtime – relaxation. We don't always need to be achieving something or finding our "dharma; it isn't lost and it never was.
Our dharma is who we are; it's always with us.
So stop searching, relax, take a few breaths and enjoy this moment – the only moment that exists. Right now.
_______________________________________________________
What do you think – or feel? Feel free to comment down below!
You are awesome as you are, and I love you!
And if you love me back, please click 'share' up at the top!
David Starlyte (ND) – Australia's Leading Soul-Coach. PERSONAL SESSIONS NOW AVAILABLE VIA SKYPE (Email me for details: davidstarlyte@gmail.com)
Find out more about me: www.davidstarlyte.com
Facebook: davidstarlyte
Photo Credits: Via Wiki Commons