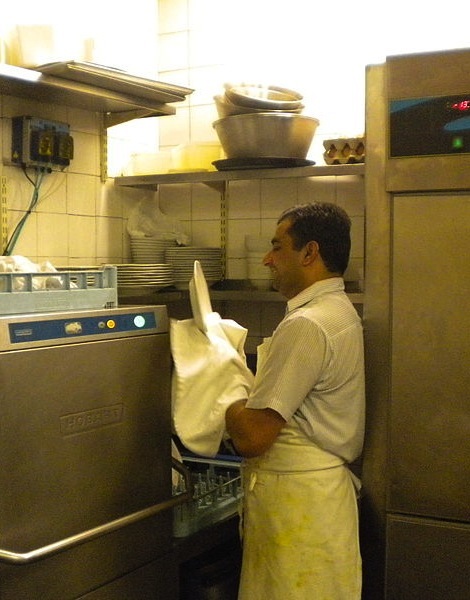 "While washing the dishes one should only be washing the dishes. If while washing dishes, we think only of the cup of tea that awaits us, this hurrying to get the dishes out of the way as if they were a nuisance, then we are not alive during the time we are washing dishes.
The fact that we are here washing these bowls is a wondrous reality, a miracle of life.
If we can't wash the dishes, the chances are we won't be able to drink our tea either. While drinking the cup of tea, we willl only be thinking of other things, barely aware of the cup in our hands.
Thus we are sucked away into the future – and we are incapable of living one minute of life."
~ Thich Nhat Hanh
__________________________________________________________
Please follow me on FACEBOOK/davidarenson
Interested in sharing or being interviewed, please email – davidgarenson@gmail.com
__________________________________________________________
Photo Credits: 1. Image via Wiki Commons.
What do you think? Feel free to comment down below!
You are awesome as you are, and I love you!
And if you love me back, please click 'share' up at the top!

David G. Arenson ND, Australia's Leading Soul-Coach – Spiritual Teacher, Energy Healer;
and Celebrity Therapist.
Find out more about me: http://www.findshambhala.com
Facebook: davidarenson