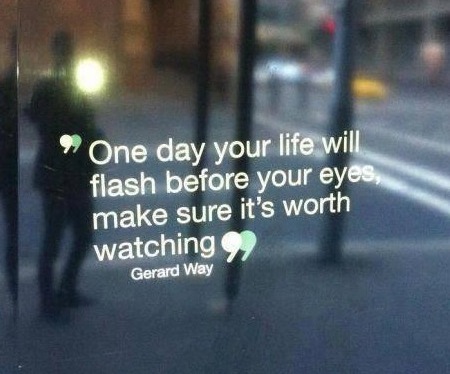 A Mysterious Voice:
I'm sitting in a warm cafe today and the message on my tea bag is: "I am here to love myself, serve myself, and uplift myself."
Such a simple message. Why complicate?
What's more, what could be more important than that? "One day your life will flash before your eyes, make sure it's worth watching." ! Gerard Way
Learn to listen to the voice of truth which is within each and every one of us.
This is the path to personal evolution.
And REVOLUTION.
We are leading ourselves on this path. It is a path independent of others.
Be still now and listen!
_______________________________________
What do you think? Feel free to comment down below!
You are awesome as you are, and I love you!
And if you love me back, please click 'share' up at the top!

David G. Arenson ND, Australia's Leading Soul-Coach, Keynote Speaker and Healer
Find out more about me: http://www.findshambhala.com
Inquire about arranging a retreat: http://www.mretreat.com