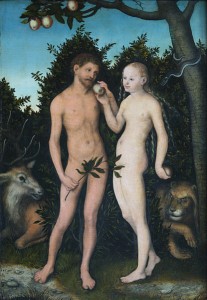 Who is the real you?
Did you ever wonder 'who am I?' Were you ever willing to face yourself, to ask this question, and keep asking it until you found answers?
"For what is it to die but to stand naked in the wind and to melt into the sun?

And what is it to cease breathing but to free the breath from its restless tides, that it may rise and expand and seek God unencumbered?
Only when you drink from the river of silence shall you indeed sing.
And when you have reached the mountaintop, then you shall begin to climb.
And when the earth shall claim your limbs, then shall you truly dance."
~ Kahlil Gibran, The Prophet
Who is willing to stand naked before themselves and face 'reality?'
Nakedness is so revealing, so true, so graphic, so liberatingly real. Truly being naked is not a physical thing, it's an openness to life, it's showing the world who you are, it's refusing to hide behind superficial personas – it's dying to be real. Excruciatingly difficult – YES – especially in a world of appearances, hypocrisy and a media power that promotes celebrity superficiality. Nothing is harder at times than facing yourself naked in the mirror – no more pretense – no more b***s***.
To be naked is to be raw. To be naked is absolutely the most liberating thing you can do. Unleash yourself, unburden the ties that you've spent a lifetime tying together. You have to be willing to disappear, to be nothing, before you can start becoming authentic, and recreating yourself as a real person. No more flimsy lies, no more make-believe, no more acting.
To be naked is to be free. Are you willing to go there?