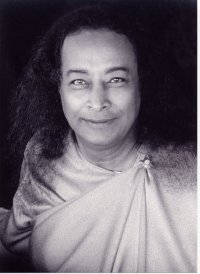 "There is a fundamental purpose of our lives. To know it, we must understand where life comes from
and where it is going, look beyond our immediate goals to what we ultimately want to accomplish
and consider life's highest potential for development."
Paramahansa Yogananda
Be careful what you ask for, because that is exactly what you will receive.
We are created to achieve great things, to actualize our divine potential.
Do you ask for it all?
Do you go for it all?
Or do you settle and feel that you are not supposed to ask for true abundance?
Are you DESIGNING YOUR LIFE or making a living?
Because you are either growing or dying – there is no in between.
Now that you are making a fresh start, it is wise to take some quiet time in the right place
and ask yourself:
1) What do I want to eliminate from my life?
2) What do I want to create?
Write these things down and be very clear on them.
Write out in as much detail as possible what you want for your life, health, relationships, home, career, travel, spiritual growth and anything else important to you.
Most important is your reason why…..what is your purpose for your life?
What is your vision? This is what empowers you to go forward.
Along with your vision and purpose, you need a growth plan to succeed.

Develop a Game Plan that manages the decisions daily.
What will you contribute?
What will be your legacy?
Discover why you are here and what you want to create.
With enthusiasm, inspiration and focus, miracles and breakthroughs are possible.
God's gift to you is your potential.
Your gift to God is what you do with it.

Prosperously yours,
🙂 Lee