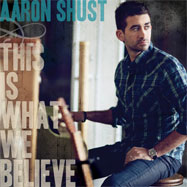 If you're looking for a night of great music, worship and fun, don't miss "The Called To Love Tour" this fall, featuring Aaron Shust along with two of my favorite artists, Downhere and Jason Gray.
All three artists are releasing new projects this fall: Aaron Shust This Is What We Believe (8/23), Downhere, On The Altar Of Love (8/23), and Jason Gray A Way To See In The Dark (9/13).
The tour kicks off October 2, 2011 in Abilene, TX and ends November 13, 2011 in Wilmington, NC. And if you're in Central New York, make sure you catch the show in North Syracuse on November 11, 2011 – or 11-11-11. No special reason, other than the fact that those numbers only come along once in a lifetime and it would be fun to mark the occasion amongst friends.
You can get the whole tour scoop at www.centricitymusic.com or the individual artists' websites: www.downhere.com, www.aaronshust.com and www.jasongraymusic.com.