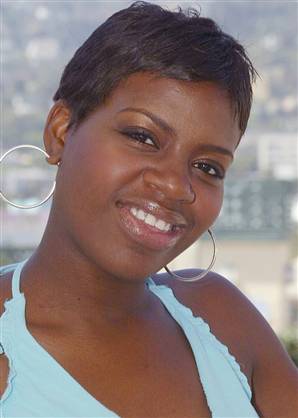 Season 3 American Idol winner Fantasia Barrino has been hospitalized in North Carolina after an apparent overdose of a combination of "aspirin and sleep aid", according to news reports.
It's not clear if the overdose was a suicide attempt or an accidental overdose.

Barrino's representative told
FoxNews's Pop Tarts
that the singer has been "totally overwhelmed by the lawsuit and the media attention", referring to a suit filed alleges the singer had an affair with a married man.
I don't know if Fantasia had an affair or if she was trying to commit suicide. My first thought was that she could use the prayers of fans.
My second thought was about whether or not I wanted to even report on this story. The reality of entertainment writing is that if I want to pay the bills, I have to report on the stories that get the page views. But it can be a really icky way to make a living, if I'm being honest with you.
So I'll just leave you with this: keep your favorite entertainers in your prayers. It's not easy living life in a fishbowl, and whatever the reason Fantasia took too many pills she could use some grace and mercy.
(PS: If you're at all interested
, I blogged on my own blog about online writing
and some other topics I'm covering lately.)