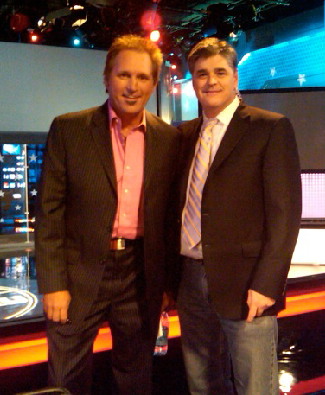 Country music legend Diamond Rio has been cranking out hits for more than two decades. This year, they released their 11th studio album and their first Christian project, The Reason, along with their autobiography, Beautiful Mess.
But beautiful music isn't the only thing they have to offer. Here, Diamond Rio lead vocalist Marty Roe shares his favorite recipe for Devilish Love Bars!

Marty Roe's Devilish Love Bars
1 c. water
2 sticks margarine
1/2 c. cocoa
2 c. flour
2 c. sugar
1 tsp. baking soda
2 tsp. vanilla
2 eggs, beaten
1/2 c. buttermilk
Bring water, margarine and cocoa to a boil. Pour hot mixture into remaining ingredients. Bake in greased and floured 12X15-inch sheet pan. Bake at 350 degrees until set, about 20 minutes. Pour fudge icing over hot cake and sprinkle chopped nuts on top. Cut into bars when cool.
Fudge Icing recipe:
1/2 c, buttermilk
1 stick margarine
1/2 c. cocoa
1 box of confectioner's sugar
Nuts, finely chopped
Bring buttermilk and margarine to a boil. Add the remaining ingredients and blend with a mixer.
* * * * * *
For more Cooking with Christian Music recipes, visit the Gospel Soundcheck archives!
Got a gospel or Christian music news tip? Send me an email!
Click here to subscribe to Gospel Soundcheck by email and have the Gospel Soundcheck headlines delivered daily to your email inbox. And don't forget to follow me on Twitter!