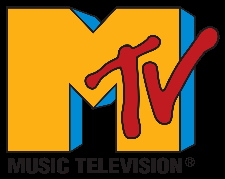 Gil Kaufman, a writer for MTV, interviewed me this week for a story he was doing about American Idol and what seems like an unusual number of Christian artists in this season's competition.

I've been covering the Christian angle of the show since it premiered this season, and it looks like I'm not the only one noticing the number of worship leaders on the show. It's the second interview this week I've given on the topic.
In both cases, I talked about how, despite Simon's snarky comments, American Idol has pretty much been family entertainment, and the fact that there are so many Christians on the show really resonates with Christian viewers. I mean, remember Fox's Next Great American Band? The fan-voting driven contest put two blatantly evangelical acts –
Denver and the Mile High Orchestra
and The Clark Brothers – in the top 3 finalists, and The Clark Brothers walked away with first place. Christians watch American Idol, and I'm sure the producers notice.
Check out
Kaufman's article
; he did a great job, and I learned that R.J. Helton came out of the closet. I didn't know that. I love R.J. We met at GMA a few years ago and bonded.
And be sure to check out
my coverage of American Idol,
including my live blogs. I'll be blogging live tomorrow when the remaining Top 11 perform.
LINKS TO AMERICAN IDOL POSTS

Tension At The American Idol Judges' Table: Is The Honeymoon Over?
American Idol: Is This The Season of the Worship Leader?
American Idol's Jamar Rogers and Frankie Jordan – BIG BIG NEWS!
American Idol Contestants With Ties to Christian Music – Round 2 & Updates
American Idol Season 8 Contestants With Ties to Christian Music
American Idol's Felicia Barton a Worship Leader at Freedom Fellowship in VA

Breaking American Idol News: Joanna Pacitti Ineligible; Replaced By Felicia Barton
American Idol Contestant Ryan Johnson Performs Tonight with Christian Band Instereo
Is Jesus at American Idol's Hollywood Week?
American Idol Judge Kara DioGuardi Gives Contestant Some Solid Advice
American Idol Contestant Kristen McNamara & L.A.U.G.H.
More on American Idol contestant Danny Gokey and wife Sophia
Get the Gospel Soundcheck headlines delivered daily to your email inbox. Just sign up for the RSS feed by going to the "Subscribe" box on the right hand side of this blog and entering your email address. And follow me on Twitter!