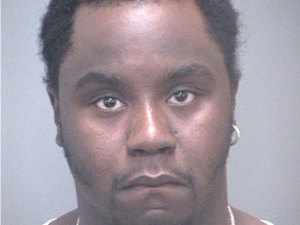 Ah, the life of the Christian celebrity, when everything you and your family does makes front page news. Today, it's Jermaine Jakes, son (or stepson, as some media are reporting) of prominent pastor, music artist and author T.D. Jakes.
Apparently Jermaine Jakes was arrested during an undercover sex sting in Dallas when Jermaine Jakes exposed himself and … ahem … well, you know … in front of an undercover police officer. Police were investigating citizen complaints of sexual activity at the park.

The alleged incident occurred January 3 in a southern Dallas park, just a few blocks from Pastor T.D. Jakes' the 30,000 member church, The Potter's House.
T.D. Jakes is well-known in Christian circles
but has also become a household name in the mainstream as the best-selling author of books like
Woman, Thou Art Loosed
and his latest,
Reposition Yourself: Living Life Without Limits
. Pastor Jakes has also appeared numerous times on "The Dr. Phil Show."
The incident just goes to show that those Christian celebrities often held up as idols are no different than the rest of us. Their families have troubles just like the rest of us. I feel badly for the Jakes' family but know that Pastor Jakes will handle the situation with his trademark grace and class. I'm sure prayer for the family would be appreciated.
Get the Gospel Soundcheck headlines delivered daily to your email inbox. Just sign up for the RSS feed by going to the "Subscribe" box on the right hand side of this blog and entering your email address.