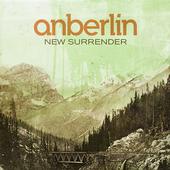 I came across two articles this morning where rock band Anberlin talks about being Christian, and being a band, but not necessarily a Christian band.
I love this band, and I get where they're coming from. Like many bands who have been tagged as a "Christian band" they've been accused of being a sell out, and their lyrics are always scrutinized to see if they're really "Christian" or not.
Here, the guys share some good thoughts on the subject:

Lead vocalist Stephen Christian: "I just simply write about life experiences, and when God comes out, then God comes out … But I'm also not going to inhibit that or I'm not going to try to create that feeling just to sell records to more Christians or talk about God less just to sell more records to the general market." (Inforum.com)
Rhythm guitarist Christian McAlhaney: "(O)bviously, from a lyrical standpoint your faith and the way you look at life and all that kind of stuff will come out through your lyrics" but "we don't feel that Anberlin is the mouthpiece for our faith." (Inforum.com)
Drummer Nathan Young: "People want a meaning for everything; every word, every chord played. We just want every lyric or song title to be positive and it's not going to give the wrong impression about us and what we are trying to portray … Yes, we are all Christians and we all have faith and that is what we are, but the thing is, we feel that we're called to go out and play … not churches and not that segregated thing." (SEE Magazine)

Young adds one more comment that I think music fans need to hear: "When you get to a point where you are getting too big, they are quick to throw out the word 'sellout.' For some reason, people think that when a band signs to a major label, they are sellouts and are making tons of money. But the way the music industry is right now, that's not the case at all." (
SEE Magazine)
Anberlin's fourth studio album, New Surrender, released last September. For more on the band,
visit Anberlin's website.
Get the Gospel Soundcheck headlines delivered daily to your email inbox. Just sign up for the RSS feed by going to the "Subscribe" box on the right hand side of this blog and entering your email address.