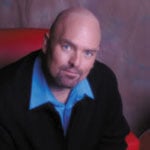 Ray Boltz returns to Nashville to headline the Our Family Matters conference, October 22-25, 2008, at the Second Presbyterian Church in Nashville. The four-day conference offers a contemporary Christian perspective on being gay and Christian.
Also performing will be worship artist Michael Popham, who has published and sold 1,000,000 units during his 26-year Christian music ministry. His songs such as "Here in This House" have been recorded by Christian music artists and choirs, including Christ Church Choir, Vicky Yohe, and the Talley Trio. His praise and worship songs, including "At Your Feet" and "God Is My Refuge and Strength," have reached #1 spots on CCLI's recorded charts and been sung by churches all around the world. Popham is one of the worship leaders at Holy Trinity Community Church in Nashville.
Other artists performing include R&B artist Valerie Joi Fiddmont, the Holy Trinity Choir, Kenya Walker, and Rusti Rae.

The conference will offer workshops and film screenings, including God and Gays: Bridging the Gap, from producer Kim Clark and director Luane Beck. The film explores the religious struggle reconciling sexuality and spirituality.
Boltz performed this past weekend at the Metropolitan Community Church in Washington, where he unveiled new songs that reflect his new lifestyle. He also performed his classic songs, like "Thank You" and "I Pledge Allegiance to the Lamb."
Before you get all upset that I'm writing another post about gays: I think there are two interesting questions to consider here.
First, it's interesting that Boltz is returning to Nashville to perform at a gay church event. He said in the Washington Blade story that he wasn't trying to rejuvenate his music career or become the poster child for gay Christians. But that might be what happens, whether he intends it or not. While his new music reflects his new lifestyle, if Boltz started writing standard CCM music again, would you buy it?

Also, I've never heard of Michael Popham, but he's got quite a catalog of worship songs (
here's a sample
), and you don't get to #1 on the CCLI chart without a lot of churches singing your music. I wonder how many evangelical churches sing his songs, and would continue to sing if they knew he was gay? If you know these songs, does it change your perspective on his worship songs? Should it?
RELATED POST
NEW: Christian artist Brian Bates shares his thoughts on how to respond to Ray Boltz, Chris Aiken coming out of the closet
Ray Boltz comes out of the closet