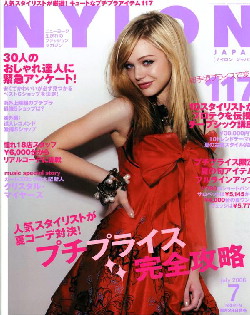 Rockers Krystal Meyers and Fireflight will both have a song on the official Olympics compilation album. Other artists on the album include Pink, Avril Lavigne, John Mayer, and Natasha Bedingfield. In addition, Krystal Meyers' "Make Some Noise" will be the theme song used throughout all television broadcasts of the 2008 Olympics, by Korean State TV.

The album releases today – everywhere except the U.S., Canada and Japan, that is. That's too bad for Meyers, who is a major pop star in Japan.
For more information about
Krystal Meyers, visit her website.
To learn more about
Fireflight, visit their website
.
Related Posts:
Flyleaf – oops, I mean Fireflight – at Kingdom Bound