PLEASE hit the "Like" button above to share the Good News and add http://blog.beliefnet.com/goodnews to your favorites. New stories every day!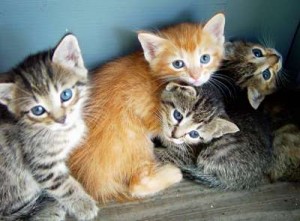 A woman who claimed a charitable deduction for taking care of 70 stray cats won her case against the IRS, a victory for animal-rescue volunteers across the U.S. that helped clarify the treatment of unreimbursed expenses for 1.5 million IRS-recognized charities.
The decision paves the way for volunteers of animal-rescue groups like the ASPCA and Humane Society of the U.S. to deduct unreimbursed expenses that further the groups' missions, such as fostering stray animals.
Watch the story on video courtesy of the Wall Street Journal

Love pets? Check out these related Beliefnet features:
Miraculous reunion! Cat lost in twister returns 3 weeks later
Inspirational Quotes About Dogs
Dog makes it back home after twister carries him miles away
Quiz: The Spirituality of Dogs