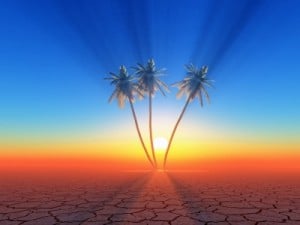 Want to hear about heroes? Here in Southern California, another brush fire has erupted. To me, the term "brush fire" is misleading. It brings to my mind something contained and on a small scale. But this fire is anything but. It started yesterday afternoon and within 4 hours had spread to more than 5,000 acres! By this morning, it was at an estimated 30,000 acres – with no containment. More than 82,000 people have been evacuated, and many structures have already been reduces to ashes. And the fire continues, threatening homes, businesses, and lives.
The fire itself is awesome (not in positive sense, of course, but in its scope). That something could be this swiftly powerful and this wild is both terrifying and compelling. But what is even more awesome to me – in a very positive sense – is the response of the heroes among us: firefighters, news crews, and others who do not run away, but run toward the dangers posed by this monster of a fire. These men and women are putting their lives in harm's way so that others can get information, find safety, and perhaps, when the smoke clears, have homes to return to.
Yesterday, Cal Fire reported an incident that underscores how amazing those fighting the fires are; six firefighters became entrapped by the blaze while they were "defending homes and assisting evacuations." Two were injured, taken to the hospital, treated and released – and are back on the lines, fighting the fire!
How awesomely wonderful is God's creation in the form and character of these brave souls!
Goodness can shine through where there is determination to let it do so. Even in the midst of terrible adversity, it is a great blessing to know these heroes are active in the world. Further help for all of us to not panic, but trust in God!
Peace,
Maureen