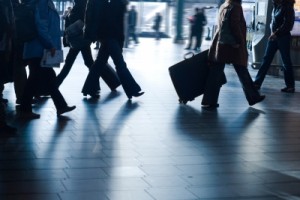 This time of year, many families are gathering in large or smaller groups to celebrate their relationships and relations. I really enjoy family reunions, and I always learn something new about my heritage, where I come from and who I am.
There's another benefit to attending reunions for people with chronic illness: We can learn about any health conditions that "run in the family," and so be better informed about what might be pertinent to us. Also, if we have particular health issues, our experiences can better inform our own family members. Not necessarily as amusing as old, funny family stories, but helpful nonetheless.
As more research digs into the genetic components of developing diseases, our knowledge about family health issues can enable us and our doctors to monitor anything that might affect us. Through our experiences "in the trenches," we can then help encourage and educate others in our family, especially the next generations, to be aware and care about preventative measures related to diet, exercise, and other healthful things.
Families are wonderful – and the more we do to keep them healthy, the better we will all be!
Happy Summer!
Maureen