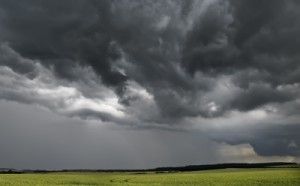 Are there some places you just don't go to? Some ideas or images that make you immediately close your eyes and mind? Is there something within you that's frozen – with fear and panic.
This world can certainly bring on a sense of anxiety. And such worry can weigh heavily on us, making us heavier and heavier in spirit until, with all that weight, we lock up, frozen as we look at what's happening and worse, what could happen to us, our loved ones, and our "little corner" of the globe.
But still inside of us is a Spirit infused with courage and ingenuity that never leaves us. God-given, always ready, if we reflect on the potential the Spirit poses for us, we can warm to its blazing light, gain wisdom and begin to thaw. As we do this, we understand that there are tangible things we can do so that we are more effective in the world than we'd previously thought. We can take more, not less, charge of events and how they effect us. We can rise above pain and tragedy to experience God's healing and goodness.
We can live in light, not sticking to the dark corners where we believe (erroneously) that more tragedy won't tough us.
My new book, Don't Panic!: How to Keep Going When the Going Gets Tough, recognizes that crises will occur. There will be times when we'll feel those fingers of iciness moving through us, threatening to freeze us from positive, practical action. But we can also act decisively to shake off the chills and thaw what's frozen, for the better!
Peace,
Maureen