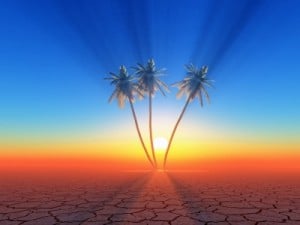 I wish I'd had my camera!
Our area was pummelled by significant rain and wind last week, and in some places, there was flooding and even a suspected tornado! But in the aftermath, when the sun poked out from the receding clouds, oh, my, what a glory of light and clean air! It was wonderful, and very nice to be outside in the aftermath. But as I drove to the corner of my block and looked to the left, I saw a scary scene: A huge tree had toppled, its multiple branches and broad trunk spanned the street, blocking any traffic.
And, beneath the thickest part of the trunk was a car, its top utterly smashed.
This is the second such tree-fall after a storm in our neighborhood. And it is, I'm sure, scientifically indicative of the effects of a drought and then torrential rains – trees starved for water and then the ground in which they grow suddenly becomes mush and roots can no longer provide an anchor for the dry, weak growth above.
But it also is a metaphor for something that often happens when we've just endured a very rough time with our illness or pain. When a catastrophic period occurs, we cling to God, hope, prayer, and other supports to get us through. But in the calm afterwards, sometimes we let go of those supports, perhaps thinking we only needed them in the middle of the storm. And we learn, as we begin to stumble again, that those are the very things on which we must rely at all times, in all "seasons," rain or shine.
Thankfully, no one was hurt by the tumble of the tree. Oh, yes, it snarled traffic and certainly provided a challenge for clean-up of car and street. But now, life continues and traffic flows.
But the reminder of what can happen in the aftermath of a storm is a good one: Keep our roots planted in faith always, and even if the ground becomes movable, we will stand firm!
Peace,
Maureen