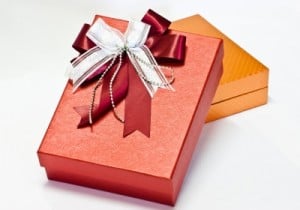 More than once, I've heard of people to whom doctors have delivered a dire prognosis – "You have 6 months to live." "You have, maybe, a year." "You have, at most, three years – the last of which will be terrible."
And, know what? I've also heard of people who have lived far beyond these guesstimates, defying the best of medical opinions!
Not everyone will overshoot the timeline set forth by oncologists, surgeons, and others. But there are enough examples to encourage us to think in a different way about the time we have left. Do we sit back and count the days carefully, calculating our lives into mathematical equations?
Or, do we approach each day as a gift and unwrap it eagerly, like we did as children, arising ready for whatever wonder and awesome-ness God will reveal to us in that day, that now?
And we don't have to have a terminal illness to do this. For anyone planning a grand life event (wedding, vacation, graduation, new job), often we get caught up in counting the days between then and now there, too, forgetting that there's a whole lot of life to be lived in between. Or, perhaps we count the days relating to someone else's life – a child's reaching the age of 18, a toddler finally able to get dressed on his or her own – and we gloss over the "in between" when true wonder, even miracles, can happen so quickly that we'll miss them if we're not tuned into the now instead of the then.
As long as we are alive, we are living – not in a cliched sense, but in a very physical, emotional, and spiritual way.
If we spend that life counting our days until something, we'll really miss out on so much in the meantime! But if we slow down, refocus, and seek what God is offering us now, well, talk about a pile of presents just waiting to be opened!
Joy,
Maureen