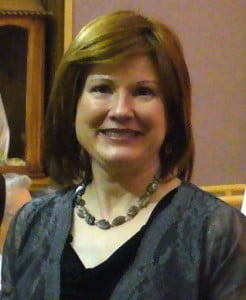 During these very hot days of August, I decided to try something different to keep myself sun-protected, but a bit cooler than when I wear wigs under my broad-brimmed hats. I purchased a long and sheer scarf, folded it into a triangle, tied the two ends together above the middle point, and fashioned a side-knot that, when combined with the hat, looked surprisingly stylish (if I do say so). The other surprising thing about my new "look" was the immediate reaction of others. People I did not know made a point of telling me they liked the scarf/hat combo, and a couple of women confided that they, too, were swelting from wearing wigs and would give my fashion statement a try! Anyone who is chronically ill and has experienced appearance changes will appreciate how encouraging such statements were – and how welcomed! My thanks to all who chimed in; I appreciate the feedback.
There is another kind of feedback, however, that I also experienced recently that was off-putting. Decked out in my sun-protective armor, I was coming out of a store and approaching my car when a strange man followed me and came up to my car with me.
"I see you're protecting yourself from the sun," he said.
"Yes," I replied."
"Well, do you make sure to get your vitamin D levels checked?"
Oh, dear.
Compliments are one thing, but discussing my lab tests with a total stranger on the street is quite another! And, I said so, in what was, I hope, a kindly way.
"I'm sorry, but I don't talk about my health issues with strangers."
He didn't seem offended.
"Well, I just had to bring it up…"
Really?
Yes, there's good and bad when strangers feel inclined to opine. On the one hand, it does truly help to get those unexpected remarks from strangers, especially if we're trying out a new "look."
But on the other hand, standing in the street to talk about our lab tests, or being told we should be doing something different (which has also happened to me more than once) is truly inappropriate. And please, to those who do this, don't take offense if we who are in the proverbial trenches decline to engage in the conversation!
Peace,
Maureen