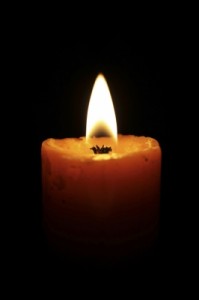 Advent begins this weekend, and I am really looking forward to it!
In Advent, I always try to to do something different with my prayer life, or with my Scripture study. Often, these new approaches or practices carry forward into the Christmas Season and beyond. Nothing like trying something new to stir up a new spirit or strengthen that which is already present!
It might seem like too much to take on a new approach to prayer or Bible study in the face of all the other things we have to do during this Season in preparation for Christmas. All that shopping, cooking, cleaning, traveling, gifting, and card-writing can be overwhelming.
That's why this Advent, I'm going to focus on one, Spirit-inspired word a week. I hope to pray that word, get to know its deeper meanings, and see how it applies to my life. By taking this simpler focus, I hope to be able to grow more deeply in faith, and bring a fresh sense of quiet in all the extra noise that surrounds us.
So, today, with the First Week of Advent, my word will be: Grace
What does "Grace" mean to you? to your prayers? to your life? Where is it? How can you have more of it?
Yes, what does "Grace" mean…
Peace,
Maureen