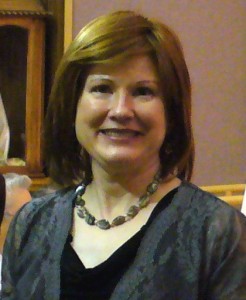 Next year's birthday cards – done!
This year's holiday gifts – done!
Yummy chicken soup prepared and in the freezer ahead of cold and flu season – done!
I've often written about how hard it is to make firm commitments to things in the future. Chronic illness and pain have a way of interfering with even the most mundane of plans, and I even have to caution my doctors that, if I'm suddenly sick or in a flare, I probably won't be able to keep my appointments with them, let alone do anything else.
But there's another kind of planning ahead that we can avail ourselves of – and save ourselves a great deal of stress. That planning is looking – and acting – ahead of events we know will come in the weeks, months, and year to yet unfold.
With a little forethought, we can have a file with birthday, anniversary, and even bereavement cards ready and addressed so that all we have to do is sign them with a personal note and mail them when the time comes.
A corner of a closet is a perfect place to stash gifts, purchased or made throughout the year. On good days, you can wrap them and label them, so that all you have to do is present the presents when Christmas, Hannukah, or another holiday arrives.
I make great use of my slow cooker, especially when the weather begins to get a little cool. I store meals in reheatable/freezalbe containers so that on those very "bad" days, I have healthful meals and very easy preparation.
All of these things and others relieve us of stress and make it easier for us to participate in others' happiness (those presents and cards) and live realatively "normally," even when we don't feel like doing much of anything at all (those frozen and ready meals).
You can probably think of many more things you can do ahead of time – feel free to share them! And breathe a little easier as you accomplish some thing ahead so you don't feel like illness and pain cause you to be always behind!
Joy and peace,
Maureen