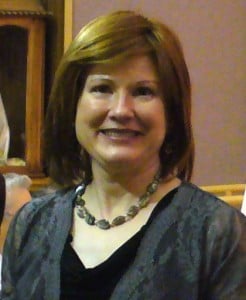 It's better. It's worse. It moved. It's stable. It's sharp. It's dull.
It's pain. And it is a pain, your pain. Well, it's affecting you, but you can't say you actually possess it, because it seems to have a mind – and a direction – of it's own. You're working with your doctors on it, but you feel as if you're on a choppy ocean rather than a smooth lake. And, your GPS is broken. You absolutely cannot figure out where your pain -and your life with it – is heading.
It's scary to not know what direction you're heading in.
It's scary to think that this up-and-down-and-round-and-round will be with you for a long while. For life.
Yet, it can also be more than okay. It can be blessed.
For many years, I did not have a good sense of direction. I'd get lost easily, wandering down street after streeet, often finding myself ending up where I began. Even with a map, I'd get lost.
Part of the reason for this was that, even when I knew where I should go, I'd act the opposite. I'd turn right instead of left (in fact, I humorously used to say, "Oh, I should have turned the other left.") Or, I'd argue that the map was outdated, or the landscape had changed. Or, I'd think, "I'm supposed to go 20 miles, and I think I've gone 20 miles," only to find out I'd gone a mere 18.
Yes, this was me for years, until I moved to a new city and had to learn navigation all over again. Only this time, Iwas really intent on getting it right, on finding the correct roads and traveling the correct distance. I understood that I didn't know the way "all by myself," that I needed guidance. And I looked upon finding new places as a way of exploring, about discovering new things about God's wonderful world.
At first, I got lost a little. But now, rarely. And it is the same with the chronic pain I'm aware of every single day: I try to put myself aside and lift up my cares to the Lord, trusting that he knows the direction, even if I'm clueless. He understands what I need, and he provides it.
He's better than any GPS system I or anyone else could devise!
Directionally challenged? Not with the Lord, guiding each step.
Joy and peace,
Maureen