Do not conform yourself to this age but be transformed by the renewal of your mind, that you may discern what is the will of God, what is good and pleasing and perfect.
—Romans 12:2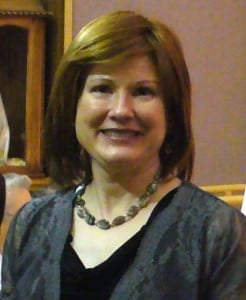 Sometimes, don't you just feel like numbers on a lab report or a pin cushion? Ever pointed this out to the medical pros? Ever tried?
Once, not long ago, I had such a terribly inhumane experience at a "world-class" medical establishment that I wrote a lengthy letter to the chief of the department. My experience lasted hours, however there was not even a water cooler or water bottle to bring relief. The lights were harsh in the waiting room, the chairs a nightmare to sit in. And the waiting. It seemed endless. Worse, the staff, well, they'd clearly had more than a bad day.
Surprisingly, I received a very nice reply from the chair, who addressed my concerns and said that change was on the way. And, indeed, the next time I went there, there was a little water station with cups at the ready, and the whole process flowed much better. A small victory, perhaps, but a victory nonetheless.
This reading from Romans really strikes me at a time when, more and more, much of the practice of medicine is rushed, cramped, and increasingly reliant upon science to the exclusion of the human elements, especially faith and spirit. If we "conform to this age" in healthcare, we risk contributing to the overall sterile environment that's growing. But if we refuse to "conform," that is, we stand up as human beings and, gently but firmly, point out what's wrong and how it could be better, at least from a patient-at-an-appointment perspective, we just might make the situation better for all concerned.
The chief to whom I wrote thanked me for taking the time to write, constructively, and expressed great appreciation. I appreciated his appreciation – and more, I felt as if I had, perhaps, helped other who came after me.
We are more than our lab tests. Who knows what wonderful things can happen if we take God with us, even into those cramped, exhausting medical offices and exam rooms, and find His wisdom to express our beautiful and worthy humanity?
Blessings for the day,
Maureen