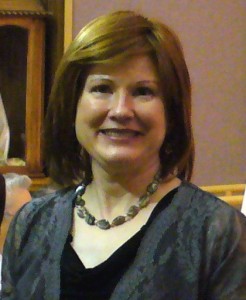 It's so easy to dwell on the pain, illness, and constraints that a chronic health condition imposes on us. So very easy, too, to think of what's falling apart, what abilities are becoming (or have become) disabilities.
But, here I am, typing this. And here you are, reading this.
Considering all that we're going through otherwise, it's quite miraculous, really. And all part of the grand mystery that is Life. Something, despite our frailty, is keeping us going and more – something (Someone, really, that is, God) is moving us beyond our illnesses and pain to the world outside of them. Yes, we're being moved to act, to interact, and to contribute. We're being moved to experience and to witness. We're being moved to blessings we cannot imagine just now.
And we're being moved to show others what is possible despite our physical challenges.
A friend recently told me, "I don't know how you do it."
Want to know a secret? I don't know how I do it, either. Except that it is by the grace of God and His will that I'm typing this. And you're reading this.
And, together, we're participating in the grand miracle – and mystery – that is Life.
And, it is good! 🙂
Blessings for this Easter Season,
Maureen