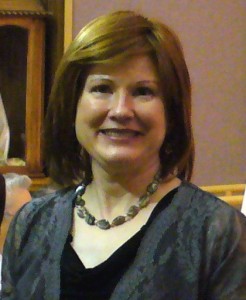 A friend about to undergo chemotherapy. An aging parent who is wobbly. You, terrified of the next doctor's visit and what news you might get.
Right now, there are many of us who are anticipating something that will require much fortitude and strength. But perhaps you're not feeling particularly strong. Perhaps you are unsure of your own abilities to face a new health challenge. Maybe, just maybe, you are afraid.
Not exactly a recipe for success, but this is perfectly natural. Especially if you've lived with illness or infirmity for a long while, the thought of yet another fight, yet another uphill climb might be, well, unthinkable.
But there's a way to make the way easier, and it doesn't require a lot of extra time, only mindfulness of the mental struggle you're engaged in – and the power that God has over and in your life.
For every trembling moment, remind yourself that you are a beloved child of God, who is all-caring.
For every doubt that creeps into your mind, push it back with, "I can do all things through Christ, who strengthens me."
For each whimper, tear, and anguished cry, be gentle with yourself and insist, "It's all right to fear, but it's in me to be courageous."
With every positive movement and word that we can bring into our fear-filled days and nights, we are building up resilience, we are stocking up on strength. And, the more mindful we are of God's presence, the less we will feel like sinking in sadness. How can we be despondent when we have the Creator in our lives?!
I pray today that you will start to build up strength for whatever challenge looms. And, as you meet it face-to-face, I also pray that you will be heartened by the strength that has been building up inside of you – all along,
Blessings for the day,
Maureen