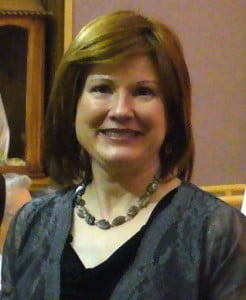 Illness can be very ugly. Yes, it can be that horrible blot on our lives, and certainly change our appearance in undesirable ways. And one of the hardest things to handle it is when we're out in public – or planning to be out in public – and we know that we look "different" or move differently or require certain accommodations because of our illness or physical constraint.
Elsewhere on Beliefnet soon will be a Gallery about finding and making use of your personal style, no matter what physical challenges you're living with (I'll Tweet/FB/Google the link soon as I have it). Here, though, I want to focus in on one aspect of life with illness: Caring and not caring about what others think of us.
Of course, we want to have friends, be liked, move about in social circles and benefit from and be a benefit to the groups we "adopt." We want to be polite, respectful of others, and even pitch in with helpful efforts of our own. But we've also probably experienced stares, rebuffs, that curtain going down over someone's eyes when we mention even a little of what we're living with. And, when our condition causes inconvenience to others, well, we've probably experienced outward hostility, too.
Think of those moments when fingers are crippled and painful from arthritis and the simple act of counting out change at the cash register suddenly becomes a herculean task – and there's a long line of shoppers behind us, impatient and, some, perhaps unforgiving. I remember one incident vividly in the parking lot of a store around holiday time. I was waiting for a handicap space and someone was waiting behind me. Apparently, it took too long for the driver of that car, and all of a sudden, I heard a loud "Twack!" on my car's driver side door. The driver had gotten out of his car and was berating me through the window of my car about "taking too much time," and how I should "move on." I pointed to the handicap placard hanging from my rearview mirror, but the driver only got more angry. He hit my car again with his hand and screamed that I "didn't look handicapped," and should move on.
I rolled down the window just enough so he heard me say, "Please don't hit my car again," and took a deep breath. And waited. Waited for my heart to stop pounding and for the space to come available. Did I care what he thought about me? Well, I did care that he might become even more violent. But I was in the midst of a terrible, painful flare and knew that I wouldn't be able to handle parking farther away and take care of my errands as I needed to. As I pulled into the space, he gunned his engine and sped past. In the words of many Californians, "Whatever."
That we care about others is part of our ministry. But that we also care for ourselves is part of it, too. Worrying too much about what others think of us, so long as we're doing what we need to, is counterproductive and only heaps stress upon stress. We cannot control how others react to us, nor can we control their emotions (I'm assuming that the driver of the car in the story above was having a bad day in more ways than one). We can only travel through the world with as much grace, fortitude, and compassion as possible. And hope that kindness is exercised or learned along the way.
Blessings for the day,
Maureen