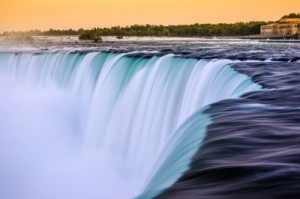 There's a curious thing that happens to many writers when they reach the middle of a particular project: They want to turn back, start a new project, or otherwise abandon their current work-in-progress because it seems to be completely fogged over, unscrutable, or unmanageable. In short, they feel they've had enough of work as it is and long to switch to something else.
Of course, if every writer gave into the temptation to quit mid-stream, we would have no longer works of either fiction or non-fiction. And the world would be the sadder for it in more ways than one.
Dieters often hit this "enough!" point, and many people trying to throw off the yolk of addition do, too. So do people living with bouts of illness, flares that flame, or any other physical (or emotional) challenge. At some point, usually close to the midway point, you might think you've had enough. Enough of the medication, treatments, pain, or inconvenience. Enough of the relying on others for your care, enough of putting the rest of your life on hold.
So much of our journey with illness and pain is the struggle to give up our expectations and give in to God's will. And so much of it, too, is understanding that each flare, each new challenge has an arc. Beginning, middle, and end. And when I've faced my own, "Enough!" moment, I pray for clarity, for understanding where I'm at in terms of the particular episode and how I might deal with it so that I do not falter as I move through the moment and past it toward more relief and peace.
Doctors can be helpful in explaining the trajectory of a flare or other physical challenge. Our loved ones can be splendid "fans" cheering us on and giving us the support we need.
And we can help ourselves, too, by lifting up those darkest moments, asking for light, and trusting that, no matter how bad it gets, God will see us through.
Blessings for the day,
Maureen