The spirit of the Lord God is upon me,
because the Lord has anointed me;
He has sent me to bring glad tidings to the lowly,
to heal the brokenhearted
To proclaim liberty to the captives
and release to the prisoners,
To announce a year of favor from the Lord
and a day of vindication by our God,
to comfort all who mourn;
Isaiah 61:1-2 (NAB)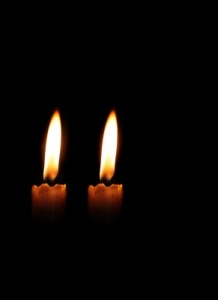 The prophet Isaiah's words resound through the ages and rest on our ears and hearts today. No matter who we are, no matter where we go, Isaiah trumpets our mission: "to bring glad tidings" to the lowly, the prisoners, all who mourn, in fact, to everyone!
But this can be really tough if you're hurting, can't it? Experiencing stabs of physical pain, being unable to move one or more limbs without excruciatingly awful sensations – how in the world can we cut through all of this and muster the energy and heart to said, "Hallelujah!"?!
I'm with you as far as the difficulty goes. Oh, yes, on the "good" days, it's much easier to raise a praise. But on those dark, "bad" days, well, not so easy. Sometimes, almost impossible.
Yes, almost.
On the days when it's extremely difficult to shout, I try at least to whisper. On the days when it's hard to say, "it's all good," I try to find at least one thing that is, one even small blessing to which I can point and say, "See? God does bring good."
Isaiah's powerful witness and purpose leap off the pages of Scripture, and sometimes, our hearts leap right with him. But we know, as does our all-loving Father in Heaven, that some days, it's just not possible to shout and leap and, perhaps, even lift our hands to the heavens.
But on those days, those "bad" days, there's always something we can find, if we look, and some glimmer of joy we can feel, if we allow ourselves to, that can spark an even-muted praise…and show the world that we might be down, but we're not out – not out of God's grace, goodness, and glad tidings!
Blessings for the day,
Maureen