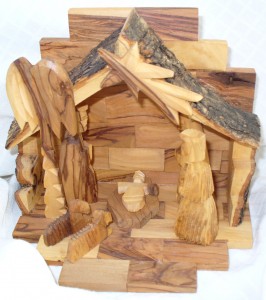 Soft rain is pattering against the roof, punctuated by the occasional seagull screeching in flight. The Christmas music is on. The tree is lit. It's a fittingly quiet day after a very good Thanksgiving – and a blessedly peaceful one, too.
Outside, today and throughout the weekend, according to the news, people will be traveling, shopping, and moving to and fro. Traffic will undoubtedly be thick in many places. There will probably be a fracas or two in stores where shoppers are elbowing their way toward "BIG" bargains. You might be part of the crowds, the early holiday energy and festivities (hopefully not part of the fracas!). Yes, even as you – we – still grapple with significant health challenges, holiday activity (and sometimes tempers and stress) enter into our world.
All the more reason to hold peace closely and carefully – at home.
For some people, this might be very difficult. Home might not be the obvious place of warmth and comfort, nor the center of familial harmony. Yet it is this corner of the world over which we have more control. Traffic, store lines, angry outbursts from frazzled fellow shoppers – these are things that move and exist beyond our control. But home? It's so very important to keep it simple, serene, as health-filled as possible, and uplifting after long days outside, out there.
How can we achieve this harbor of peace if it does not now completely exist?
Start with a corner, even a small one. Make it a place to where you can turn when things get tough. Keep a Bible there, a cherished photo, a candle. From that corner, work outward to other parts of your home. Place reminders of the spiritual aspects of this Season – a manger scene, an angel, a brightly colored bow. Pray as you go, especially for calm and peace. insist in your heart that this homespun harmony can flourish, will flourish, with God's good grace.
I once asked a friend whom I greatly respect and whose work is 24/7 and highly stressful, "How do you manage to stay so positive and strong with the heavy burdens of your job?"
"I don't allow any conflict at home," she said.
Leave the stress out there. Cultivate goodness and encouragement at home. Strengthen a prayerful presence at home. For, truly, peace there is peace at heart.
Blessings for the day,
Maureen