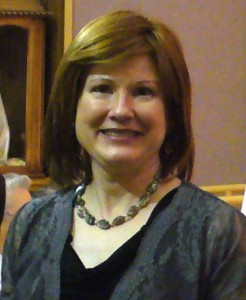 We who live with chronic illness and pain are athletes in more ways than one. And rather than isolated athletes, running a solo race, we are actually part of a team that takes in ourselves, our loved ones, our doctors and others who provide medical care, and our spiritual supports.
Far from being theoretical or metaphorical, the concept of being part of a team is very, very everyday real. I experienced this last week, when I lost hearing in one of my ears. Not only was my doctor instrumental in figuring out the problem and plotting a course to take care of it, but his staff was wonderfully responsive and caring, too, taking extra time to work with me when I was decidedly worried. A few years ago, because of lupus, I permanently lost hearing, especially in my right ear. This newest loss was affecting my "better" ear, so you can imagine how much of a problem that was. And it was because of the timely teamwork including me and those in my doctor's office that the situation turned out well in the end.
When we recognize the need for teamwork in our healthcare, we give ourselves the benefit of enthusiastic support. We also take off the feeling of being a "victim" to our illness/pain, and become part of the team, part of the group dedicated to helping the situation resolve as best as possible. In concrete terms, this means actively participating in doctor's appointments, asking questions and seeking understanding for our symptoms, conditions, medications, and other things vital to our care. We work with our doctors to chart a course, whether through a crisis or an ongoing situation, and we understand and rely on the roles played by others on the team – the relatives who may provide transportation, the pharmacist who can explain medications, and the doctor's nurse who schedules tests and appointments.
As patients with a team, we are not alone. We are, at our best, active members of a dedicated group that has a common goal – better health – and with all of that, a great reason to cheer!
Blessings for the day,
Maureen