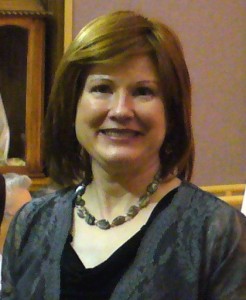 Calling all multi-tasking, over-stressed, well-intentioned people with chronic illness! (and I mean myself, too): You do not have to do it all. Not even if the nicest person from church calls you to ask you a "favor" because he/she knows that you're home all day and you "must have a few minutes" to help out (sound familiar?). No, (yes, I said 'no'), you are perfectly entitled to carve out time, energy, space, and brain power to, (shudder!) say, "No," and take care of yourself. Who? Yes, you!
If you are someone who thrives on reaching out to others, this business of saying "no" may seem completely foreign to you. You might feel guilty about denying the favor, asking for space, or taking that precious opportunity to "just veg." But you know, deep down, as I do, that illness takes a lot out of us, and if you don't revive once in awhile, it will take even more and more. And you know, too, that although to an outsider, it seems as if your days are stretched lazily before you with absolutely nothing but time to give to everyone else, that is hardly the case; managing life with illness takes a lot of time. For some of us, it's like a full-time job!
We might not always succeed in saying, "no," But, I'm learning, even insisting, that each day is not fully charged, but allows ample time with rest and dreaming and God. I don't like to, but I do tell someone if I only have time for a brief phone call instead of a long chat (or an email instead of a call at all). I try to look ahead of a week, and not pack in activities that I know will take more time than energy will allow. Yes, I try,which is more than half of the point itself.
We cannot do it all any more than we can "have it all" – but we can give ourselves the opportunity to nurture health and then be of service in a more balanced, blessed way.
Blessings for the day,
Maureen