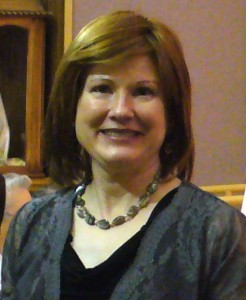 Sometimes, moving about in public resembles running a gauntlet of things unhealthful. Smokers. Angry drivers. Sick people sneezing and coughing freely. Dodging these perils can be nearly impossible – but imperative, if we with chronic illness want to keep our health as steady as possible. This does take some creative and quick thinking, however! And, sometimes, it means we might appear to be impolite. Not "cut-people-off-in-the-church-parking-lot" impolite, just "if-I-get-near-that-runny-nosed-child-I'll-catch-whatever's-going-around" impolite.
Yes, that's it.
I was in church last year, for example, and the only seat available was on the end of a long pew occupied by a family. At first, the father was sitting next to me, but during the service, a young girl wriggled her way down the line of other siblings and relatives and plopped herself in her father's lap. And coughed and sneezed and rubbed her nose with her fists. The father seemed to find her endearing. I wriggled as far as I could in the opposite direction and said a prayer. At the sign of peace, however, the father and the girl both turned to me and held out their hands. I grimaced inside and outside just smiled at them. The father scowled at me, and the girl frowned, as if my snub was the equivalent of an insult.
Sigh.
We've all been there, I know. And we will be there, again. I do try to be polite, even if I have to ask for another server to bring my food, or walk the long way around someone smoking on a sidewalk.
No, those and other healthful actions are not impolite. Just prudent.
Blessings for the day,
Maureen