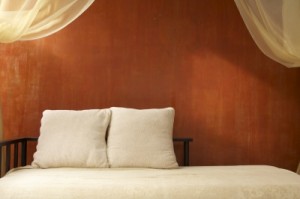 Cold weather and pain are seldom a pleasant combination. For me, even when the temps dip below 50, I struggle (I also have Raynaud's, which causes me to react to the cold in a finger-numbing way). Just thinking about it…Brrr!
Alas, we cannot change the weather. So, when the air is nippy, I invariably turn to things of comfort. Favorite foods. Hot tea. An oversized, faux-wooly sweater. A cozy chair. A warm conversation with a good friend. These things don't take away fundamental pain, but as I relax and enjoy, I find that my attitude toward my pain is less tense, too. And sometimes, that can make all the difference between a good day and a bad day.
Fortunately, the things that bring us comfort don't have to be expensive (good thing, too, because stressing over cost would sure take away from the benefits of feeling comfortable!). They also don't have to be complicated; even fifteen minutes curled up on a sofa with soothing music in the background can bring blessed comfort. The important thing is that we have them at hand, just in case the winter wind howls or we need a little oasis from thinking about pain.
Blessings for the day!
Maureen