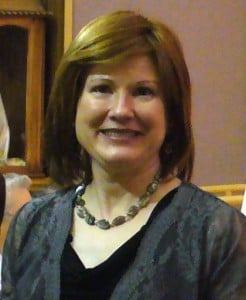 This new year, like many before, stretches ahead with promise and, I'm sure, lots of good days ahead. But it has begun a bit on the bumpy side. Holiday travel stirred up more than the usual aches and pains, some other lingering health problems are still, well, problems, and news about a a friend's death and another's stroke have already brought more than a little reality back to the holiday season's rosier glow.
This week, besides starting on new writing projects and getting back to routine exercise and rest, I'll be prepping for doctor visits, praying mightily for my stroke-besieged friend, and attending a funeral.
At first, it might seem as if 2013 is starting off horribly. Or, at least, not in the way you would expect a brand new, tarnish-free year to begin. But I've lived with the ups and downs of chronic illness and pain for awhile and recognize the ebbs and flows. Just because the new year is beginning with a few bumps doesn't mean that I have to resign myself to a terrible 12 months. Life is, pardon the cliche, life – and with faith, there is the understanding that no matter what it brings, God will comfort, hold, and inspire.
If your 2013 begins in a less-than-uplifting way, you're not alone. Moreover, you're in good company with many for whom illness, pain, loss, and trouble are mixed in with other, more cheerful blessings. The tenor of the months ahead will be determined not so much on whether we have bad days at the start, but rather how we react to them.
A bumpy start doesn't have to mean a bad new year is ahead. It just means that, like last year and the years before them, difficulties and sorrows happen – but so too do many good things.
Blessings for the day,
Maureen