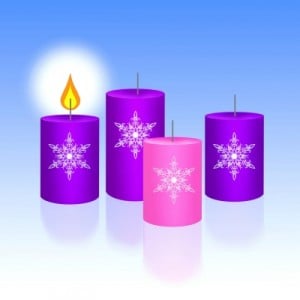 Advent Day 6: How far have we come?
As we hurry about, preparing for Christmas, another important day is remembered: Pearl Harbor. Each year, fewer people remain with us who were here on that day and who recall when and where they were when the news hit. The question today is not so much about politics and world affairs as about the underpinning of why days such as this are remembered. To be sure, they enable us to look back and commemorate sacrifice, bravery, and the hard work that people of that generation have accomplished.
But today is also a good day to look back and ask, "How far have we come to bring peace and reconciliation, for people in each generation?"
Perhaps we do not have the ability to move mountains or convert nations. But peace begins in our hearts and reconciliation is best begun person-to-person. These are within our abilities, especially at Advent when we look forward to joy once again in the gift of the Christ Child.
Indeed, how far have we come?
Blessings for the day,
Maureen