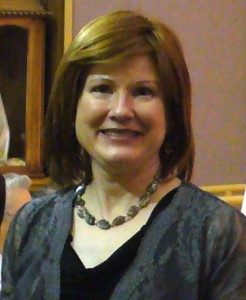 Oh, the joys of traveling at the holidays! The perfect scheduling, the ease of flying, the lack of crowds, the pain-free transit…
Wait…what?!
Well…not quite.
Traveling at any time can be tough on even the healthiest person. But if you have a chronic illness or pain, complications can be really snarly. From lugging luggage full of essentials, clothing, and medications to the exhaustion of waiting and waiting in long lines – only to wait some more – the wear and tear on us is more than just superficial.
I try to have a positive attitude when I travel. I try to encourage others to have one, too. But sometimes, you get tired, bone tired, from hours on the road, and that desired positive outlook gets mighty tarnished.
Because travel is so wearing, I try to make it easier. For example, instead of traveling with an entire Bible, I copy some passages that I want to read on the road. This helps me focus, and lightens my physical load a bit.
When lengthy lines begin to bother me, I try to turn my thoughts away from the extra pain and focus on a prayer or meditation on rest. If need be, I repeat it over and over, breathing deeply as I do so. Believe me, it helps!
Commiserating with fellow travelers can be a comfort. And, mentioning even one blessing can open up a path of fellowship – I have discovered so many fellow believers on the road to and from my destination.
A tangible expression of faith can be a powerful "check in" at any point along the journey. For example, catching a glimpse of a simple cross pendant or charm on a bracelet is a good reminder that God is along for the ride, just as He is at all times.
One of the things that can be difficult is advocating for yourself on the road. This is especially true if you don't "look sick." Others might look askance as you pre-board ahead of them, or accept the gift of a wheelchair ride down a crowded concourse. But in faith, we need to care for ourselves on the road as carefully as we do while at home, and there's nothing wrong with asking for and accepting a little help in this regard, especially if it can alleviate some of the extra pain and fatigue that traveling brings on.
Lastly, when I travel, I make a special point to try to notice the subtle ways that God marks the miles of my trip. Through chance conversations, glimpses of goodness, and even songs over the public address system, He works in and through it all – and makes the going much easier.
Blessings for the day – and for your travels,
Maureen