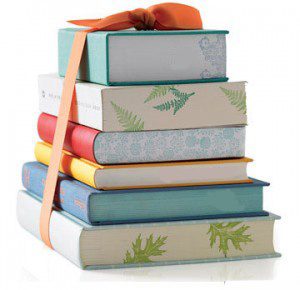 Last week at a book conference, I attended an intimate dinner to celebrate the forthcoming publication of my friend Lauren Winner's memoir Still: Notes on a Mid-Faith Crisis. At the table, we all introduced ourselves by telling about some of the best things we had read this year. Since everyone there was either a publisher, an author, or a bookseller, you can imagine the discussion engendered some thoughtful comments.
I thought as a public service I would share my notes from this conversation — I am using this as a guide to my own holiday gift-giving! (Mom, please stop reading. Right now.)
Note: these are listed in the order they were discussed around the table, not by rank or anything fancy like that. Also note that a few of these books haven't been published yet, so it's actually really unfair of me to suggest them as holiday gifts. Whatever.
15 Holiday Reading Suggestions: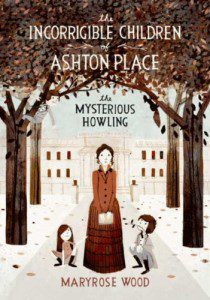 1. The Song of Achilles by Madeline Miller (forthcoming in March 2012). Library Journal called it "a modern take on The Iliad, full of love and feats of glory and told in an open, lyric, loose-limbed fashion that should appeal to many readers."
2. State of Wonder by Ann Patchett. Amazon called this one of the hot releases back in June. And speaking of Amazon, that's where the book is set . . . not at the retailer, but in the South American jungle. It's a pharmaceutical thriller (did we know that is a genre now?) that sounds way better than that horrible movie Medicine Man, which has a similar premise. I could just do without Sean Connery saying "It'sh the antsh." So sign me up.
3. The Incorrigible Children of Ashton Place. I was glad to see some children's lit on our list. Apparently this series is destined to become a modern classic for middle-grade readers; the first two books are already out. Part Mary Poppins, part Julie of the Wolves?
4. The Book of Jonas. This one won't be released until March, but the bookseller who raved about it said that the first-time author, Stephen Dau, is a writer to watch. It's about a Muslim boy growing up in war-torn Afghanistan.
5. Suite Francaise by Irene Nemirovsky. This has been out for years, but is catching on with book clubs. The description of how the story came to light is itself fascinating: "Beginning in Paris on the eve of the Nazi occupation in 1940, Suite Française tells the remarkable story of men and women thrown together in circumstances beyond their control…. When Irène Némirovsky began working on Suite Française, she was already a highly successful writer living in Paris. But she was also a Jew, and in 1942 she was arrested and deported to Auschwitz, where she died. For sixty-four years, this novel remained hidden and unknown."
6. The Value of Nothing and Stuffed and Starved, both by Raj Patel. Well, with all this fiction you know we had to get a touch of NF in there. These are big-think econ books about global inequality and the recent economic collapse.
7. Wildwood. A whimsical middle grade fantasy series by Colin Meloy (the lead singer of the Decemberists). I haven't read the first book yet, but the illustrations look fabulous.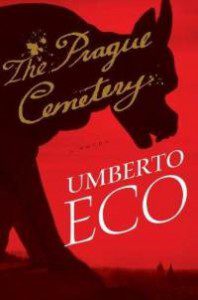 8. Nothing to Be Frightened Of by Julian Barnes. (Shout out line by the person who recommended it: "I don't believe in God, but I miss him.") The book is described as "a memoir on mortality as only Julian Barnes can write it…. An atheist at twenty and an agnostic at sixty, Barnes looks into the various arguments for, against, and with God, and at his own bloodline, which has become, following his parents' death, another realm of mystery."
9. The Game of Thrones. George R.R. Martin's medieval fantasy series, recently adapted for HBO, was in the "guilty pleasure" category. Sheepish confession: it's already on my Amazon wish list.
10. The Prague Cemetery, the newest historical fiction from Umberto Eco (The Name of the Rose), was released just a couple of weeks ago. Booklist says it's "a whirlwind tour of conspiracy and political intrigue…this dark tale is delightfully embellished with sophisticated and playful commentary on, among other things, Freud, metafiction, and the challenges of historiography."
11. The Memory Chalet by Tony Judt. Judt's last book before he succumbed last year to ALS has been hailed as a masterpiece of quiet observation.
12. The Hare with Amber Eyes: A Family's Century of Art and Loss by Edmund de Waal. A true story of the reversal of fortune of a prominent Jewish family during WWII, as traced through the tiny bit of their art collection that survived them.
13. The Maisie Dobbs books by Jacquelyn Winspear: "Hailed by NPR's Fresh Air as part Testament of Youth, part Dorothy Sayers, and part Upstairs, Downstairs, this astonishing debut has already won fans from coast to coast and is poised to add Maisie Dobbs to the ranks of literature's favorite sleuths."
14. Conversions by historian Craig Harline. This new book from Yale University Press was one of my contributions to the discussion, but since I'm going to blog on it next week, suffice it to say that it's excellent.
15. Olen Steinhauer's The Bridge of Sighs and other novels. If you liked The Girl with the Dragon Tattoo series by Stieg Larsson, one of the booksellers swears that these espionage thrillers are even better. "The revolutionary politics and chaotic history at the heart of Olen Steinhauer's literary crime series set in Eastern Europe have made it one of today's most acclaimed, garnering two Edgar Award nominations, among numerous other awards."
To Be Avoided, Or to Be Given in Lieu of a Lump of Coal for Your Least Favorite Person
I also made a short list of people's least favorite books from the year. These could be either very, very bad or just books that were so overhyped that they turned out to be disappointing. I'm not going to add links here, cause these are books you want to avoid at all costs, right?
1. One Thousand White Women by Jim Fergus. If you read my recent blog post on the subject, you can probably guess that this was my own anti-recommendation. Vastly overhyped novel of stock characters in the American West.
2. The Very Virile Viking. Need I say more?
3. Amanda Hocking's YA series.
4. Don Delillo's newest novel, which is apparently a dud.
5. Laurie King's story alleging that Sherlock Holmes had a feminist wife. I was surprised to see King on the list, but the reader who panned it called this "turgid and belabored" even though King is normally such a fabulous mystery writer.