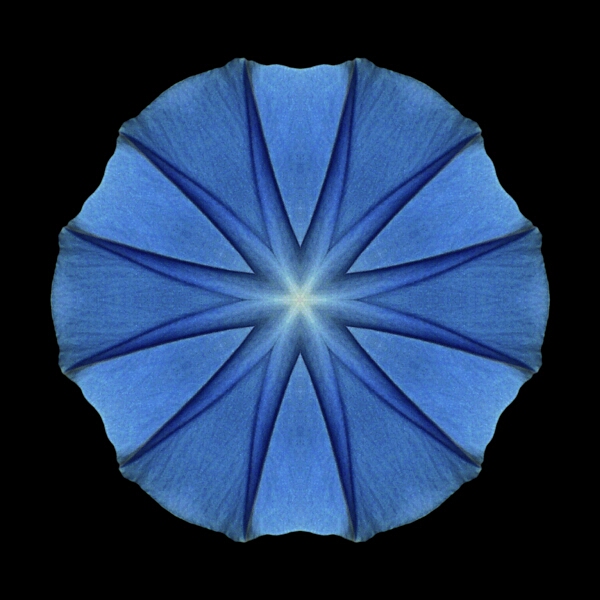 Blue Morning Glory II flower mandala
Lately I've been thinking a lot about spirituality and art. So far, my thoughts are vague and unformed, but I'm aware that in my own life, my work as an artist and my spiritual development have been running in tandem for a long time, often intersecting.
I'd be very intersted in hearing from others their thoughts on this: on how either making or experiencing some kind of art has related to their sense of themselves as spiritual beings, and their growth in this area. Spirituality has been so much a part of art, and art so much a part of places of worship in all cultures and, as far as I know, for as long as there have been places of worship, that they must be intricately interwoven in the human soul. It would be interesting to start to figure out how and why, and how to tweak that interweaving in our own lives to make both more accessible.

Please let us know your thoughts, either here or in the parallel post in the Art, Healing, and Transformation group.
More anon,
– David
David J. Bookbinder, LMHC
Discussion:
Spirituality and Art / Spiritual Art
Art, Healing, and Transformation group
Flower Mandalas Project group
© 2008, David J. Bookbinder