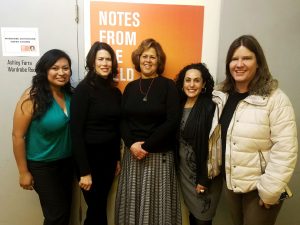 If you've seen Anna Deavere Smith performing her work on stage you understand the grace of a soul in harmony with her gifts. Ms. Smith embodies the real life characters she painstakingly crafts into an emotional, stunning, essential human performance. Using 250 interviews told through 18 Voices, she inhabits her subjects. One person shows are unique in the theater, when done well there is nothing like it as you settle into a journey into the soul of the artist. The experience of watching Anna Deavere Smith becomes a powerful distilled notebook on the state of affairs in our education, justice and prison systems in HBO's elegant and powerful production of Notes from the Field.
'Poverty fritters away peoples lives' caught in the inescapable birth to prison pipeline that drones on, tragedy after tragedy. Her "We're going to keep demanding justice." and "I've got a message for black America, don't expect elitists to make it better, WE gotta make it better" pack the necessary gravitas for the wake up call needed in our systemic thinking.
It felt like the pacing of a well constructed performance the way Chris Rock talks of the comedian as truth teller, likening an on stage delivery as that of a boxer in a fight delivering merciless setup and punchlines, round after round, until the audience is knocked out in the final moments of the fight. Ms. Smith lands her punches in every round as she moves around the issues, breaks through stereotypes to the humanity beneath. A transcendent TKO performance offering so much insight and pain and reality set against a stark light of societal malaise in the face of injustice, hatred, preconceptions and everything unjust institutions fall prey to and prey upon.
Sitting down to talk about the project on Bill Maher she offered the idea that schools may become community centers as we shift our POV from the past traumas and systemic abuse to a future filled with new 21st Century systems. Each persons heart is lovingly expressed by Ms. Smith warts and all, as demonstration of the truth and stands in the breach for what is unloving to fall away.
Loosely paraphrased 'If we don't do something, take the necessary fearless moral inventory, if we don't address and confront and shift our points of views, our perceptions and our work flows' She notes "schools are going to look like prisons."
Over the course of this powerful one woman tour de force She portrays, both men and women, "roughly breaking down to half and half, men and women." Ms. Smith's lifetime of character work raises the roof in Notes from the Field laying bare a tapestry of race and the isms clogging our system, the experience of participating in her field work is so complete, by the end of the show, there is no Ms. Smith, it is only, and illuminatingly, the person she is portraying and the resonating beat of a heart sharing an experience of hope and light in the darkness. She gets within the skin, and body, and mind and soul of her subjects with no missteps in her nuanced movements and distilled dialogue. This is truth held up for review, to bare witness along with her, but not of her, this is a great genius at work. This is an artist whose life's work is on display, in a unique and graceful process, full of beauty, and for the audience is like a painting of possibility with each person portrayed on her canvas a portrait of love in action and we are all the better for it.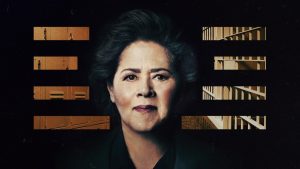 After sharing troubling stories, Ms. Smith "wanted to build toward an ending with acts of courage, like the story of the woman climbing the flagpole to bring down the confederate flag…. it reflects the voices of many people not just one race, one gender."
Th ending with Congressman John Lewis transcends witnessing a performer on the stage. She became the essential John Lewis, the man, the activist and a legend, whose life represents his work, standing before a funeral audience with all his powers underlying his words, all the years of walking, and marching, of speaking out, and showing up, with a broken but powerfully beating radiating heart full of the necessary tragedy to understand the territory. It filled the audience with fire and fuel for the work ahead.
"It is impossible to talk about the criminal justice system without talking about education."
Further on Bill Maher Ms. Smith posed the question of Notes from the Field "What are we going to invest in… Education or Prisons?" To extrapolate even further Are we going to invest in mental health? How are we going to order our society? How are we going to set up humanities most precious commodity for a future free of the past? How are we going to set up the 21st Century to account for the abuses and transform a system that is failing? Great questions we will have to live with as we march, and disagree, and confront and shift and change and develop and co-create 21st century concepts of healed and whole restorative justice.
Grateful for the work of Anna Deavere Smith in laying bare these self evident truths for inspiration to flow.
As her final John Lewis monologue hits home, you are left informed with insight through his/here/their eyes and POV as a passing of the torch, that expression of ideas whose time has come with clear fresh new healed eyes looking onto a people ready to take action and birth new systems with true justice for all. In a time when, as Baltimore artist Amy Sherald shared recently "the black body is a political statement in itself" Anna Deavere Smith delivers a portrait and a political statement in full revolutionary color that screams the time for change is now. Thanks to Ms. Smith for delivering a message to awaken the inner giant in all of us to tackle the root causes of emotional pain by celebrating our collective heart, and our collective power.
The world is a miraculous place filled with miraculous people. I am grateful to the stages of New York City, the hearts of artists everywhere who roll up the sleeves and go deeply into the work of sharing from the heart of this nation to expand and bring healing light outcomes for the future of our collective heart supporting systems.
When you stand and deliver truth, stay open and simply love, the world opens up in ways you can't imagine.
"It's a movement and it is not going to stop."
Amen.
Notes from the Field Premieres February 24th at 8 PM. Take the time to watch her work on HBO. Write the network a note and thank them for the space to broadcast these important portraits of the end of the 20th Century and thank them for being open for the business of the arts in action.
From HBO Notes from the Field website.
Tony and Pulitzer Prize nominee Anna Deavere Smith brings her acclaimed one-woman show of the same name to the screen. The HBO Film presentation dramatizes accounts of students, parents, teachers and administrators caught in America's school-to-prison pipeline, which pushes underprivileged, minority youth out of the classroom and into incarceration.
Drawn from interviews with more than 200 people living and working within a challenged system, Notes From the Field shines a light on a generation of American youth being pushed into incarceration through Anna Deavere Smith's stimulating mastery of diverse real-life characters.
Notes From the Field is executive produced by Anna Deavere Smith, Gary Goetzman; co-executive produced by Steven Shareshian; produced by Frank Garritano; directed by Kristi Zea and written by Anna Deavere Smith.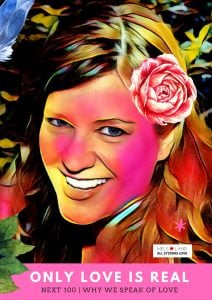 Melanie Lutz is a writer and love activist living in Los Angeles CA.
Twitter @MobileMel Instagram @CrazyLemonLove