Love is meant to be put into right use full ness. Love is an action. It is an experience. Love is what love does. Love in action bares witness to the truth seen with the heart, soft focusing beyond the recording of the eyes and ears expressing heart vision.
Each act of love is a demonstration of the powerful right use of the heart, the example of our oneness of loving our brother as ourself. It is everything that transforms the present moment into love's miracle. It is you and me in resonance vibrating ever forward with love. It is seeing into a situation and recognizing the act we need to take, it is sharing our gifts in each moment knowing all acts are divinely timed. Showcasing the way we are privileged to offer ourselves by showing up to do what is necessary, to speak into the void of possibility and call out love. To name it and claim it for justice, to reside in a land of truth and connection. This act of showing up for love, in some cases differently than we have previously, in some cases with more love, in some cases with a fierceness of knowing the desired affect and outcome will restore an alignment to our soul's purpose. To love and respect each other and become beacons of caring and kindness in our communities.
At a recent Center for Cultural Innovation workshop on Street Dance Activism expressing the choreography of liberation taught by Shamell Bell, I found myself with a group of about 11 people in ceremony, circling up to share and connect. The group was diverse and rich in heart and soul force all had arrived at this particular workshop in one way or another, all with ears to hear and love to share. We listened to each others stories, each of us representing an amalgamation of all races, identities, generations, ideas, backgrounds, talents and abilities. In our circle We had come together to learn, to share, to grow into new ideas and learn from the work of a committed movement activist deeper techniques to disrupt systems thinking, and move into alignment with love and common community wellness.
There was a Mother who brought  her 10 year old Son to support his development growth and understanding around the roles he is going to find himself in as he moves through his teenage years. In Her sharing you could feel the fierce beautiful Lioness protecting, teaching and demonstrating for her Son the ways of being in this world that requires more from each of us than ever before. She went on to share that her Husband drives with his wallet on his lap in case he is pulled over by the Police so as not to give them a reason to get nervous. She shared the vigilance required to be a WOC and a POC in the America we find ourselves in, where an old world is passing and a new world is forming.
With each sharing hearts opened in deeper and deeper respect and understanding and when it was time to move and engage in choreography that expressed our liberation over the fears we brought to the sharing circle it was clear the love activism of this class time was being present with love to all the emotions, and uncertainty and expression, that showed up, to be with all the stories, all the heart break, all the transformation and all the healing of being together in community.
Ms. Bell powerfully concluded the workshop with this chant from longtime social justice warrior Assata Shakur's work…
It is our duty to fight for our freedom.
It is our duty to win.
We must love each other and support each other.
We have nothing to lose but our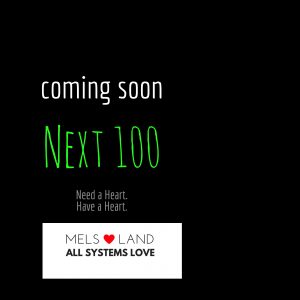 chains.
Said three times— softly, louder, then lastly as full primal scream
(Spoken For all those who can't be present) This chant is used through several movements including BLM movement. Found this youtube video of it online as demonstration of the power of the chant…
For those who wonder what is Love Activism…
You show up. You answer the call. You express yourself with clarity and be a light as demonstration of your loving whole, healed and beautiful self.
Love, Mel.
#AllSystemsLove