On a Tuesday night, in the not so sleepy heart of Hollywood, California, just next door to the Pantages Theater, Kate Neligan launched a Comedy Therapy night as a component of her new VOD media studio SynergyTV. The message was simple – comedy is healing. The event, held at the elegant Lexington Social House, opened with its founder sharing her inspiration, power point slides of the movement to achieving conscious joy, and an exercise in laughter. Six comedians then powered through their sharing and intentions and messages and insights on healing with laughter. It was the beginning of what will be an ongoing part of the underlying principles of a new adventure in media – Synergy TV.
Every big dream begins with that first step, that leaping into the unknown, through any fear of what's going to happen, leaving behind what is familiar. These words, we have all heard and understand at the basic level, take on great meaning when your dream encompasses synergizing disparate elements, worlds, experiences, and realms you have no comprehension how to orchestrate on behalf of your intuition of a new order of the day. It takes on the passion of a warrior in service to its community in knowing a new space needs to be opened up to evolve the current landscape into more and more service to our practice of humanity.
A few years ago, this powerful, accomplished young woman had a vision to create a different kind of media company to enlighten, inspire and uplift via delivering content to support peace and healing in a new landscape of entertainment filled with the joy of discovery. Entrenched in a senior position at Lionsgate witnessing the inner machinery of the current space of the film and television business this idea came in strongly and with great clarity, as Ms. Neligan describes it, 'a channeled message to build a new market space merging the evolution of humanity and media and entertainment with technology.'
Anyone who has taken steps toward manifesting what is yet only imagined somewhere in the heart walks on holy ground carrying a vision of creative possibility. We all understand this inclination to believe a mechanism exists to move a mountain from here to there, to create a space to harness limitless possibility simply by being open for business.
Collaboration and conscious co-creating takes a sacred faith in each others abilities to share the gifts of the moment. To step into a space that is only an intuition of reality and collide with destiny to create something new. This is mythic air and one where the heart leads the way, where as Joseph Campbell describes "Realization of your bliss, your true being comes when you put aside what might be called the passing moment, with its terror, and statements and requirements of life, that you should live this way." The journey needs to be taken, the story as old as time, the action of the hero playing their part.
Manifestos are manifestos for a reason, it is man's way of feasting on the fullness of love's expression igniting a fire of possibility. It is the courage of imagining in the heart the possibility and vision of something grand, extending that manifestation outward from the heart with integrity and standing up to the onslaught of doubts on the interior and exterior of the effort required.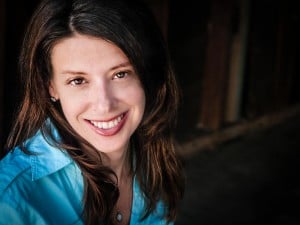 Kate Neligan heard a message from spirit and the download came in strong and full and she has boldly stepped into that vision with so much love.
When the day after you plant your flag in the ground about creating a new video on demand platform to synergize/aggregate a market space that does not exist, two of the industry's lions, Speilberg and Lucas announce the implosion of the movie business and state affirmatively the future is VOD, you know the ripple effects of change is in play and destiny is delivered, one action at a time.
Bravo to Kate Neligan for her spirit and intention to light the world on fire with a new studio and synergized network of possibility, a new way of entertaining an audience and for dreaming the impossible dream that with each step forward becomes inevitable.
"The goal of the hero trip down to the jewel point is to find those levels in the psyche that open open open and finally open to the mystery of yourself. That's the journey." — Joseph Campbell
When choosing to jump fully into the grand adventure of creating something that does not exist each step forward is a testament of hope. In the commitment does the universe leap forward to meet the compassionate action taken.
Everyday is a chance to have a miracle. SynergyTV's comedy therapy night opened the door to a new day in media and entertainment.
Synergy TV www.synergytvnetwork.com is open for business. Check them out.
It is the start of something beautiful.
Lots of Love,
Melanie
For more information on the comedians that performed :