All Last Week I've been talking about zombies. And i wonder if some of you aren't wondering if I've been a bit melodramatic. "Ryan" you might be thinking "I'm sorry you've run into a couple people who seem to want to eat your brains, And surely that's a bad thing. but this problem can't possibly be as widespread as you're saying it is. So before I close this series tomorrow, I want to take a post, and talk about the signs and immediate results of this problem I've been talking about.

The anti-intellectuality  of the christian sub-culture has lead to a social hierarchy not unlike High School. When cognitive capabilities are considered a detriment, those possessing them are considered with suspicion and relegated to the bottom of the social ladder. People with other notable traits, Such as proficiency in sports or innate physical beauty are boosted to the top of the ladder, along with a considerable portion of people who are simply unremarkable, but well liked.
In other words The Jocks and the Popular kids reign over the Freaks and Geeks.
Typically this social construct reverses polarity by the end of college, and in certainty the employment sector. But in the church the pattern is mostly holding with a few exceptions.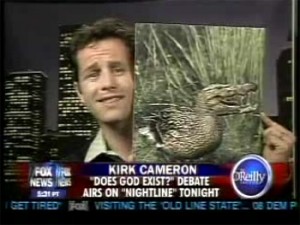 Kirk Cameron is a sought after debater at churches who fetches a high honorarium, Alvin Plantinga is scarcely heard of.
Let me say that again: The kid from growing pains, has more influence in your church that the Evangelical Professor Emeritus Of Analytic Philosophy at Notre Dame. here are some pictures for you to compare.
Pretty people rule Christendom. Musicians, Actors, Charismatic Personalities, folks who can work a crowd. If they're smart we'll try not to hold it against them. Scientists, Philosophers, Historians… They can come to our church anytime they want. But don't ask us to put them up front. What are you Crazy?
This rule of the Jocks isn't the problem of course, It's just a symptom. Jocks are better than Zombies, Jocks are people too. But they're being in charge helps us understand that we don't like thinking when we can help it… And I will say this.
In a Zombie attack. Jocks are usually the first to turn. They don't tell you when they're bitten, and if they do survive the the third act, they're always the ones that leave the door open. Always.