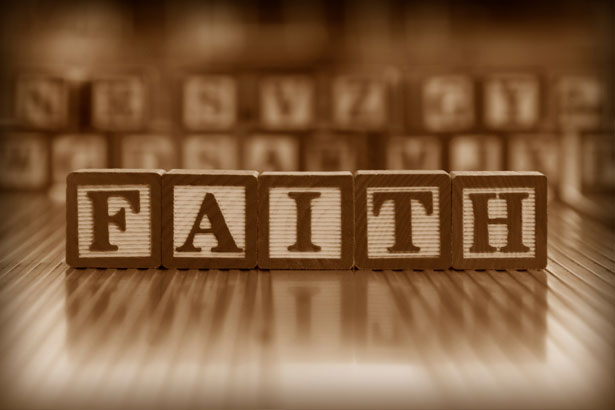 "Faith is the bird that feels the light when the dawn is still dark." – Rabindranath Tagore
There are some days when the challenges seem too much. You feel alone and abandoned. Those dark days can make you want to stay in bed, with the curtains drawn as you hide from the world while lacking the energy or the fight to get up and keep going.
When life gets you down, it is time to turn to your faith. Rely on your faith to garner the strength and energy you need to get through the tough times.
Here are ten messages of faith to help sustain you and buoy your spirits.
1. Psalm 31:3 – Since you are my rock and my fortress, for the sake of your name lead and guide me.
2. Psalm:118:29 – Give thanks to the LORD, for he is good; his love endures forever.
3. Proverbs 12:25 – Anxiety weighs down the heart, but a kind word cheers it up.
4. Corinthians 12:10 – Therefore I take pleasure in infirmities, in reproaches, in necessities, in persecutions, in distresses for Christ's sake: for when I am weak, then am I strong.
5. Hebrews 4:16 – Let us then approach God's throne of grace with confidence, so that we may receive mercy and find grace to help us in our time of need.
6. Psalm 143:8 – Let the morning bring me word of your unfailing love, for I have put my trust in you. Show me the way I should go, for to you I entrust my life.
7. Proverbs: 3:5-6 – Trust in the Lord with all thine heart; and lean not unto thine own understanding. In all thy ways acknowledge him, and he shall direct thy paths.
8. 1 Thessalonians 5:18 – In everything give thanks: for this is the will of God in Christ Jesus concerning you.
9. Psalm 27:3 – Though an army besiege me, my heart will not fear; though war break out against me, even then I will be confident.
10. Psalm 33:20 – We wait in hope for the LORD; he is our help and our shield.
About Alex Blackwell
Alex Blackwell is a father, husband and writer.