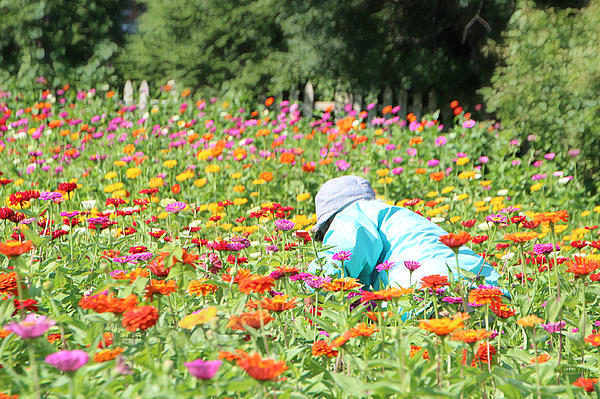 "Talk to yourself like you would talk to a lover" – Brene Brown
In many ways, we are like flowers that need nurturing so we can grow into the beautiful people God intended us to be. But we get so caught up in this fast-paced world that we lose ourselves and become overwhelmed and ultimately wilt and flounder. However, flowers need some tender loving care now and then – and so do you.
These 10 self-care tips are what you need to live a happier life. You need to step back and take some time to rejuvenate your mind, body and soul. Using these tips will help you relax and reenergize yourself to be a happier, healthier you.
1. Unplug from the world for a bit. Turn off your phone, computer and tablet and allow yourself to be in the moment completely unconnected from the technological world.
2. Take some time to smell the roses or whatever flowers are in bloom with a nature walk. Stroll through a flower garden, around the lake or through a nature trail and enjoy nature's beauty.
3. Buy or borrow the latest book from your favorite author. Curl up in your favorite chair or head to the beach to soak up the sun while reading something fabulous.
4. Use your vacation days at work – (all of them)! Plan a relaxing staycation, head to your family's house in another state or visit that museum you have been waiting to see. Take time to enjoy what's right in front of you.
5. Plan that day at the golf course or schedule that spa day with your best friend. Allow yourself to unwind and have fun doing something you love.
6. Arrange your schedule so you can make sure you are getting at least 7 hours of sleep every night. You need adequate sleep in order to be happy and healthy.
7. Learn a few yoga poses and deep breathing exercises. Spend a few minutes in the morning stretching your body and you will feel better for it.
8. Download that new music from one of your favorite artists or buy the actual CD! Get comfortable and let the music wash over you.
9. Do something good for somebody else. Volunteer at a local soup kitchen, offer to visit homebound elderly or go to a nursing home and host a game of bingo. Doing good makes you feel good.
10. Grab a pen and paper and write down your thoughts, your hopes and your dreams. It is a wonderful release that will leave your soul feeling a little lighter and you a little happier.
Image Source: Google Images
About Alex Blackwell
Alex Blackwell is a father, husband and writer.