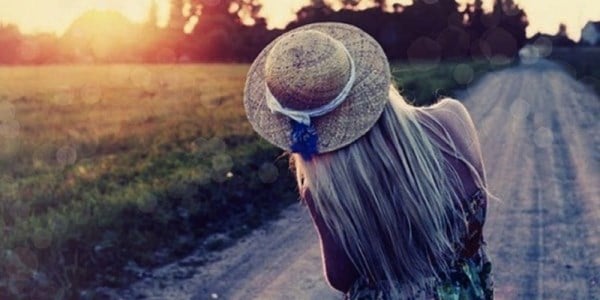 "You can never regret anything you do in life. You kind of have to learn the lesson from whatever the experience is and take it with you on your journey forward." – Aubrey O'Day
Living through good and bad life experiences is the way you learn life lessons. By helping you understand you and the infinite generosity of a world that takes no sides, life lessons also serve to provide valuable insights into the choices you make.
Life lessons also encourage you to learn from mistakes so you do not repeat them while enriching you with an intuitive wisdom that only comes from discovering and learning these powerful truths.
10 Powerful Life Lessons
1. The present nourishes your sense of self and brings the immediacy of the world into focus. Living in the past by constantly engaging in "should have, could have" thinking patterns depletes the joy out unwrapping and relishing each moment as they present themselves to you.
2. Thinking positive thoughts will do more for raising your confidence, your energy levels and your self-esteem than anything–more than medications, addictive drugs or relationships.
3. Worrying about things that may or may not happen is a waste of energy, creativity and does nothing to change the randomness of how the future unfolds. Worrying can develop into an obsession and a lifestyle that prevents you from living life to its fullest.
4. Accepting failure and learning from failure helps you find meaning in making mistakes so that you don't make the same mistake again. Just because you didn't get that job you wanted or your marriage of 10 years suddenly falls apart doesn't mean you are a failure.
5. Being satisfied with what you have and taking pleasure in the little things. Thinking that another car, designer clothes or buying the latest mobile device is going to satisfy you will only make you feel more dissatisfied simply because of all-consuming desire.
6. The world is not out to get you. The world is not unfair, nor is it judgmental. The world just is. Don't blame the world and other people for the bad things that happen to you–negative events are often the result of your actions, your decisions or your beliefs.
7. Pursuing wealth and status will not make you happy. Working 60 hours a week, neglecting your family, neglecting yourself and neglecting the one chance you have to live a happy, peaceful, meaningful existence results in one thing and thing only–a short and unfulfilled life.
8. Taking chances makes life fun, exciting and stimulating. Don't ever be afraid!
9. You have to love yourself before you can love another. Whether it's human or animal, you won't know how to love unless you first learn to love yourself by forgiving yourself. Nobody is perfect!
10. Five more life lessons you won't learn in school:
– Wisdom does not come from textbooks or memorizing facts
– Wisdom needs imagination and imagination needs wisdom
– Movers and shakers do not conform because they worried about what others thought of them
– Nurture and trust your instincts. They try to tell you something for a reason.
– What you say is not nearly as important as how you make someone feel.
About Alex Blackwell
Alex Blackwell is a father, husband and writer. He writes about inspiring things at The BridgeMaker.
Web | Simple Paths to an Amazing Life | Free eBook: How to Love Consciously